In Europe, Le Marne is the boutique hotel that has the largest spaces per single guest, dedicated to active well-being.
You don't need to go far to find yourself, because right here you will find the new luxury: peace, silence, nature and its sounds.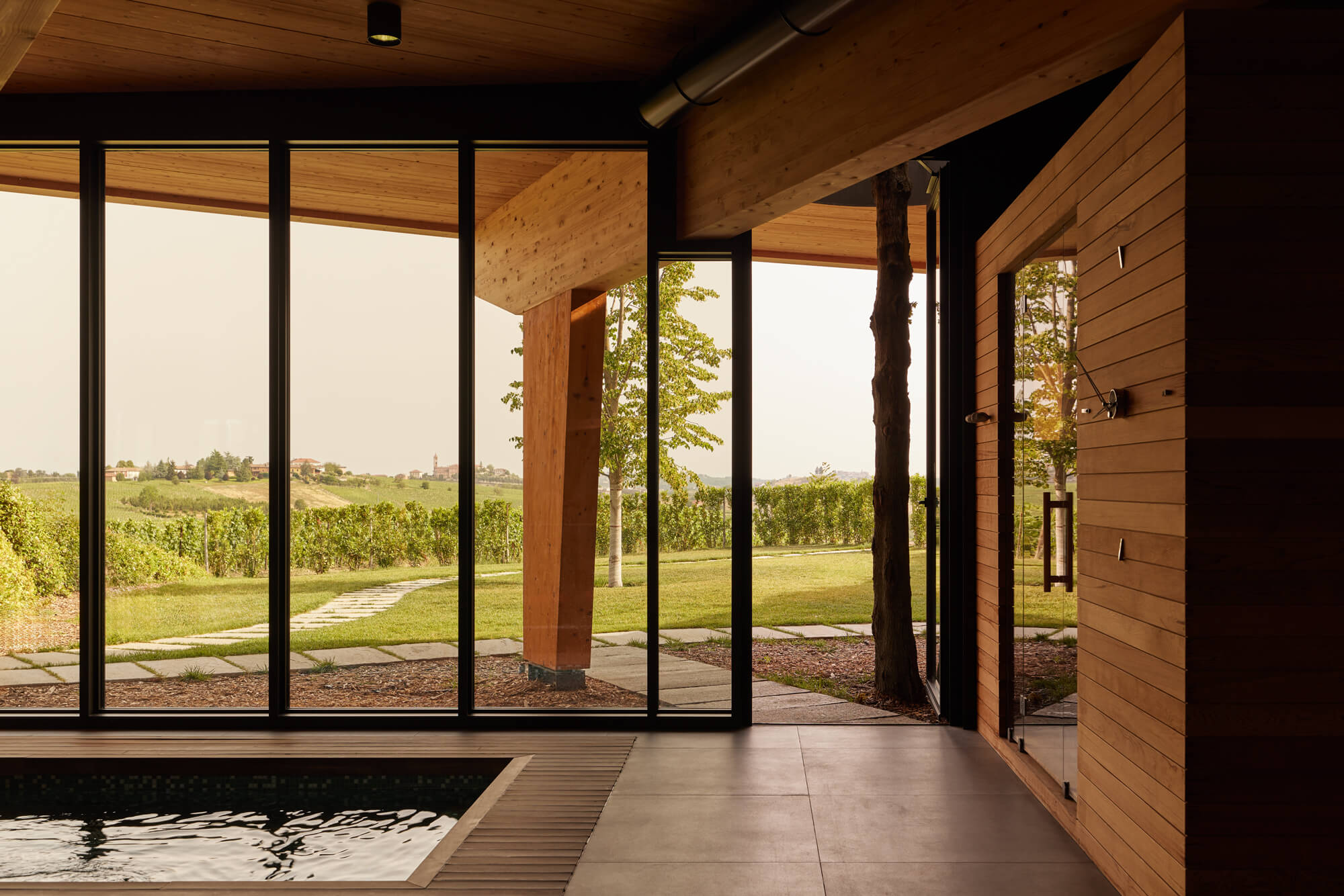 THE SAUNA AND THE VIEW OF THE MOUNTAINS
The sauna,
where looking at the vineyards and Monte Rosa,
your body becomes cleaner.
The whirlpool,
where your muscles relax.
The coldtub,
where your muscles recover the most intense efforts.
The massage room,
where even the deepest wounds heal.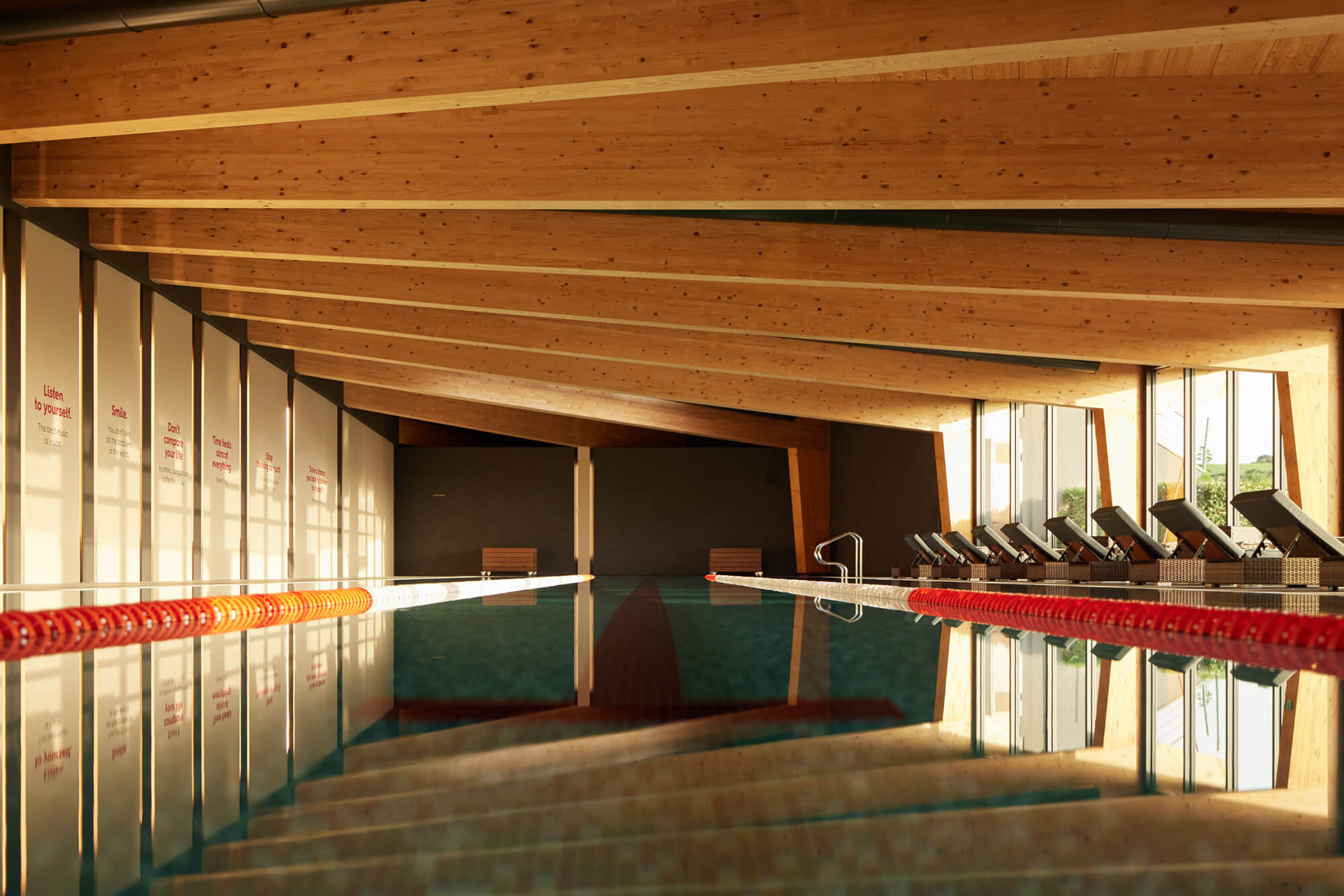 The whirpool and 25mt pool.