25 mt swimming pool
Le Marne 25mt indoor swimming pool is unique in the world: equipped with 3 lanes, it overlooks the surrounding vineyards and is open all year round. A space dedicated to professionals, amateurs and to whoever loves swimming and silence.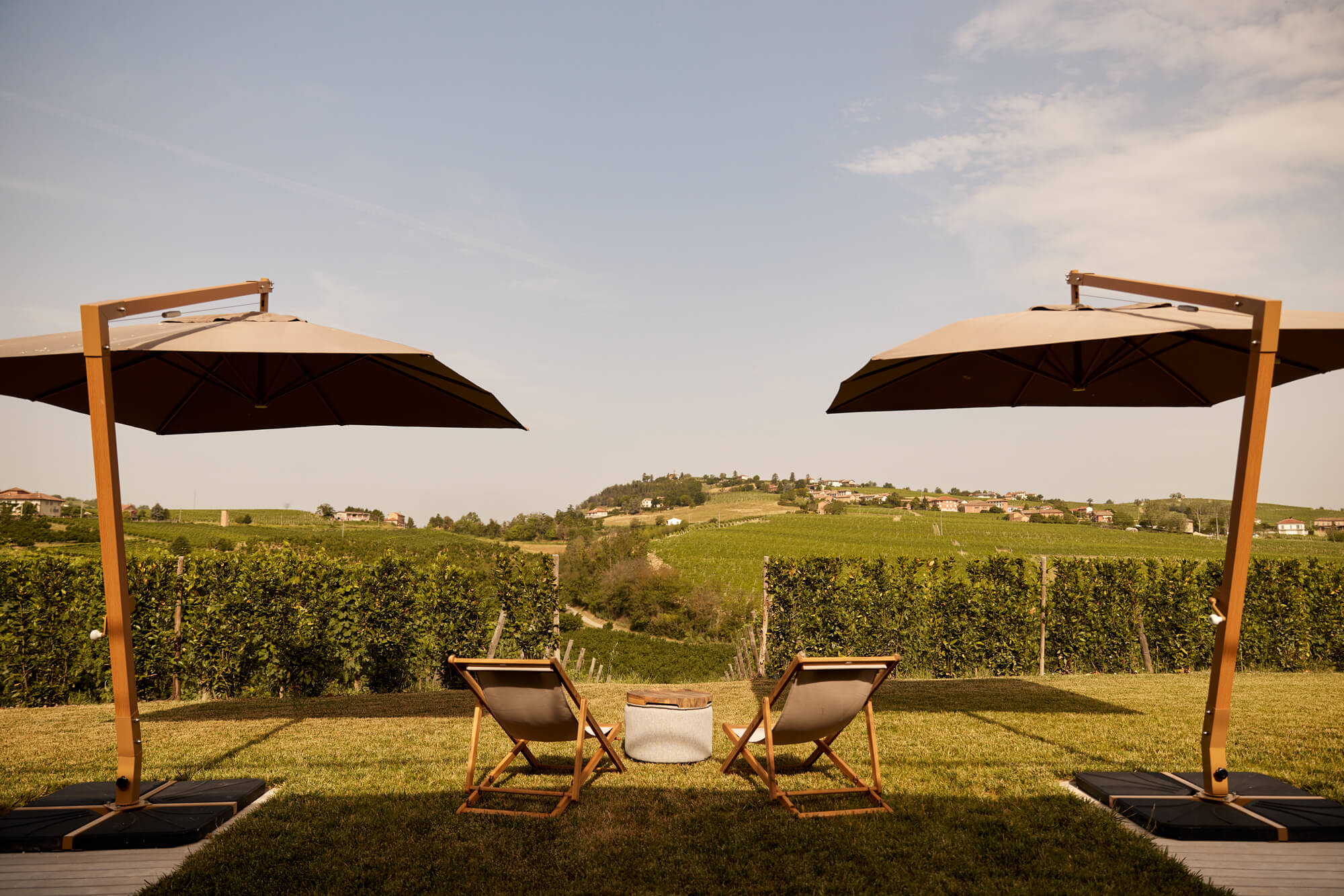 «All you need is your imagination. You dream. You design. You realize. There will be obstacles. There will be doubters. There will be some mistakes. But, with hard work, with faith, with confidence and trust in yourself and those around you, there are no limits.»
Michael Phelps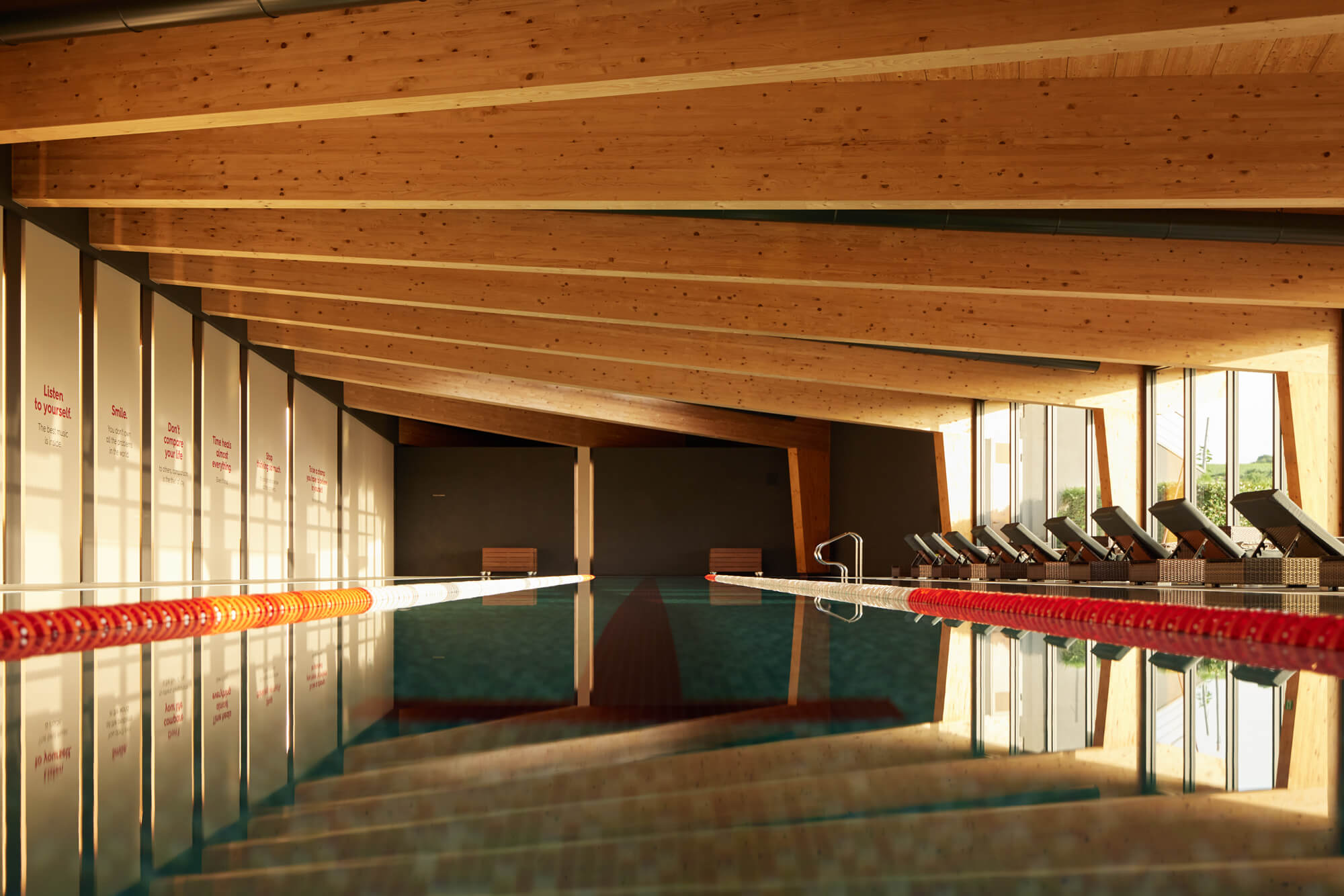 «Water is our friend, you don't have to fight it, share its spirit and it will help you move.»
Alexander Popov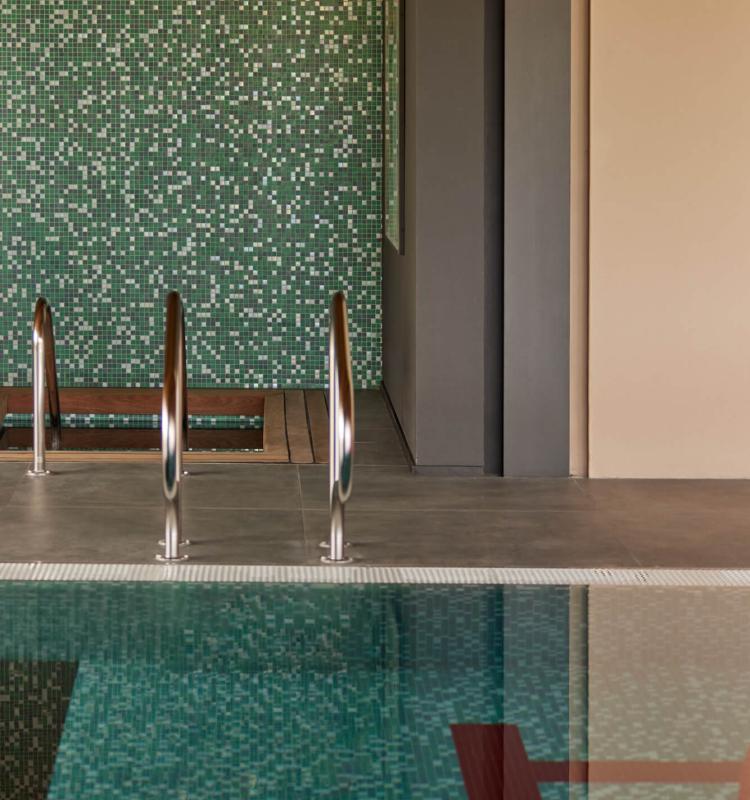 To be a champion you have to believe in yourself.
No one else will.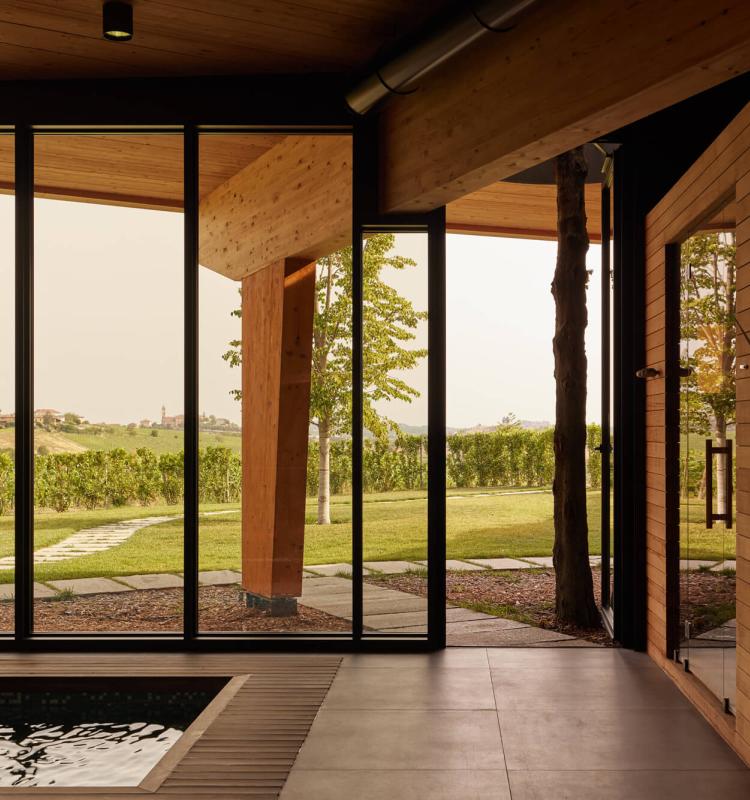 Glimpse of the whirlpool and sauna overlooking the vineyards.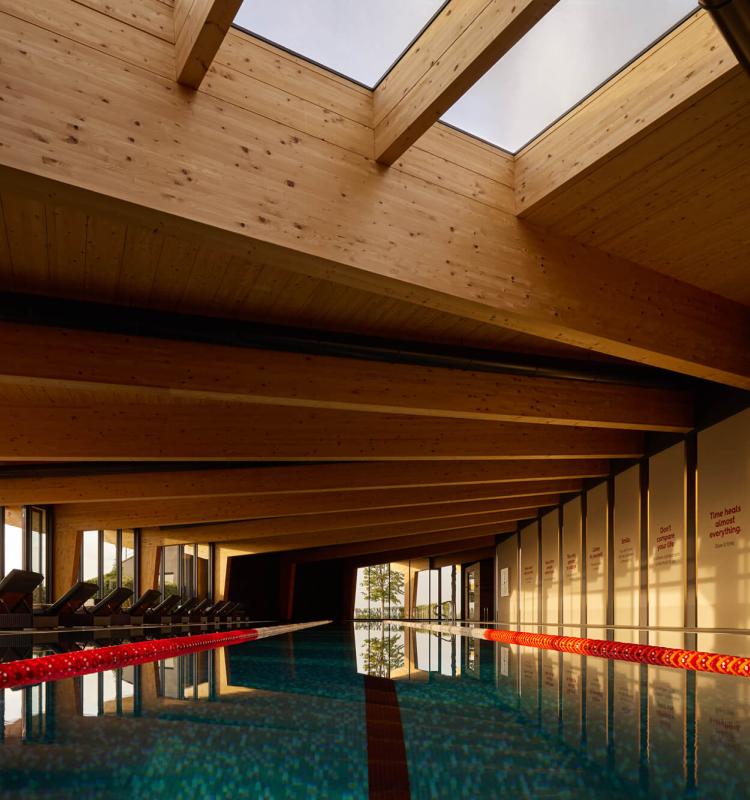 Light filtering through the skylight of the hanging roof.