Happy the man who has made harbor,
who leaves behind him seas and storms,
whose dreams are dead or never born,
and who sits and drinks in a Bremen beer-hall,
beside the stove, in peace and quiet.
Happy the man like and an extinguished flame,
happy the man like estuary sand,
who has laid down his load and wiped his forehead
and rests at the side of the road.
He fears nothing, hope for nothing, expect nothing,
but stares fixedly at the setting sun.
Primo Levi
Primo Levi (1919 - 1987), was an excellent student during his studies, very rational but at the same time creative and sensitive. "Landing" is a text written at the end of his life which, marked by the deportation to Auschwitz during the war, finally finds serenity.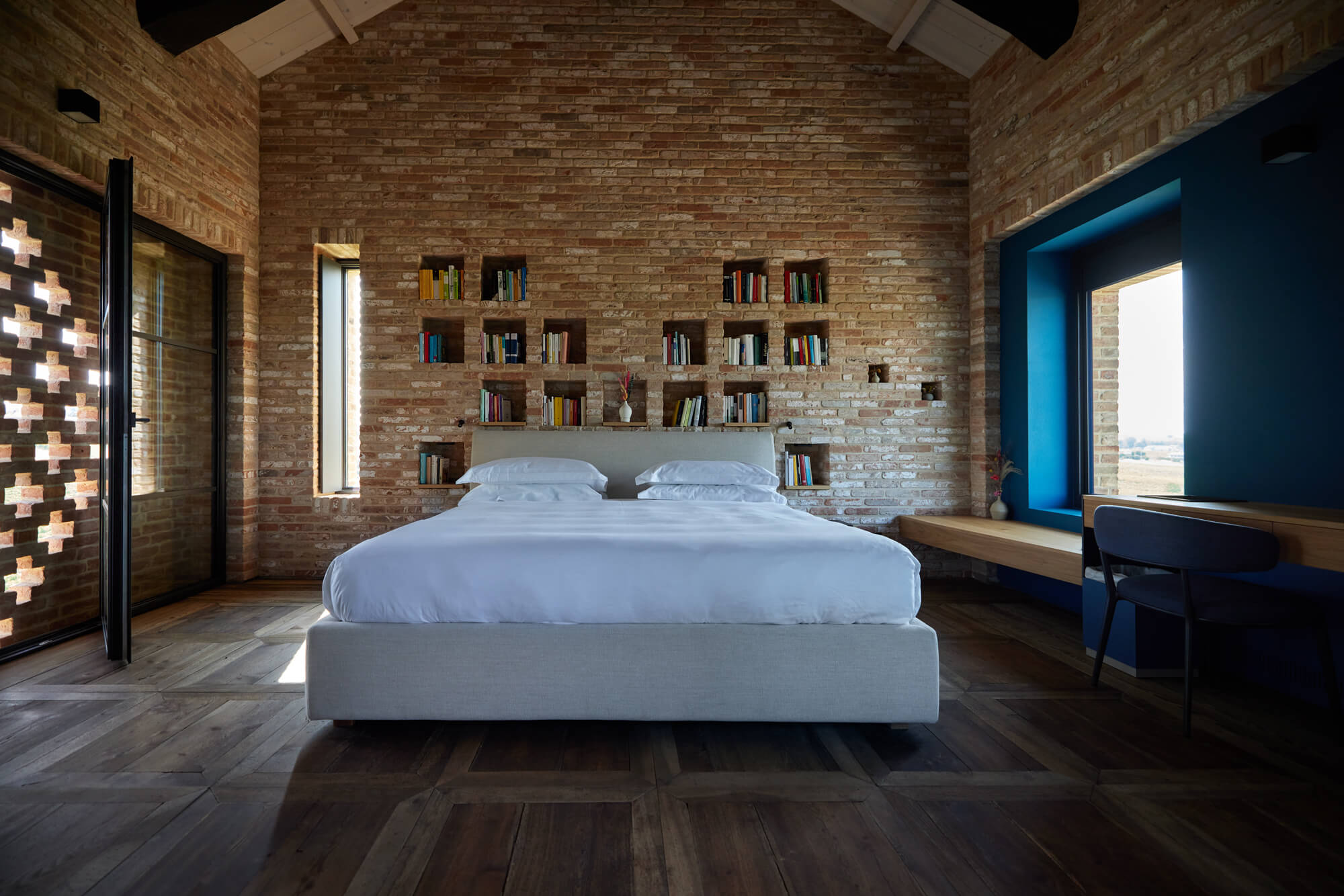 CATEGORY
Suite Deluxe 53 sqm
Bathroom 8 sqm
Terrace 32 sqm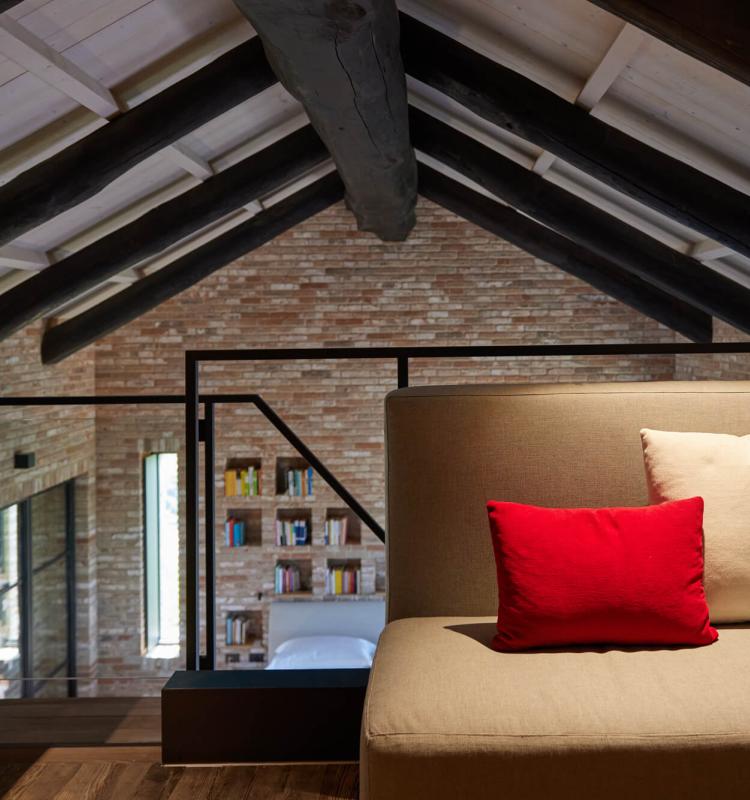 LAYOUT AND SERVICES
private terrace overlooking the vineyards
antique larch wood parquet
underfloor heating for extraordinary comfort
cooling with Kampmann system, the quietest in the world
king size bed
walk-in closet
coffee station with machine and pods
tea station with kettle and tea/herbal teas
smart tv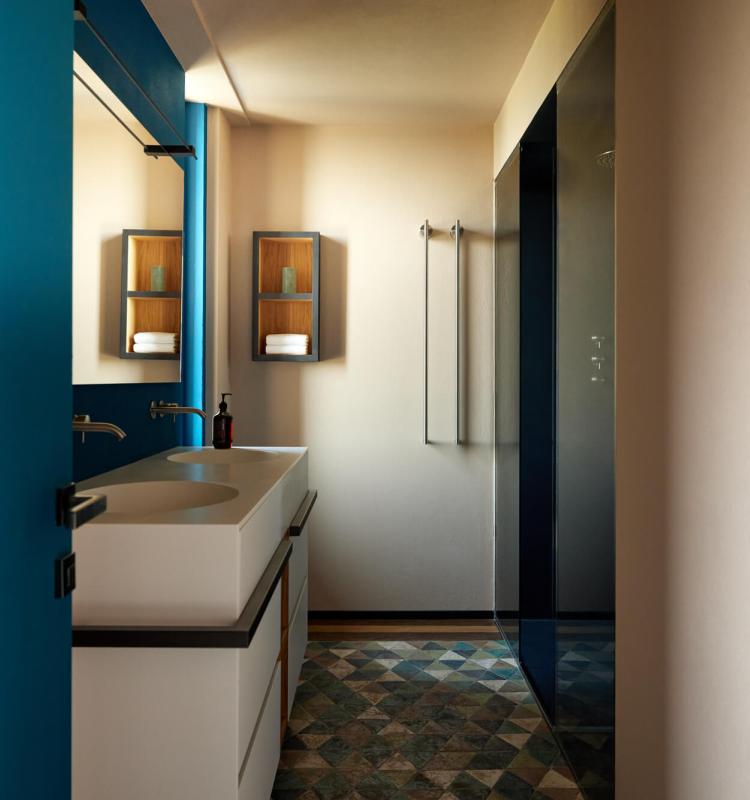 PERSONAL CARE
shower with view
double sink
eco-friendly "Grown Alchemist" complimentary toiletries
dyson hairdryer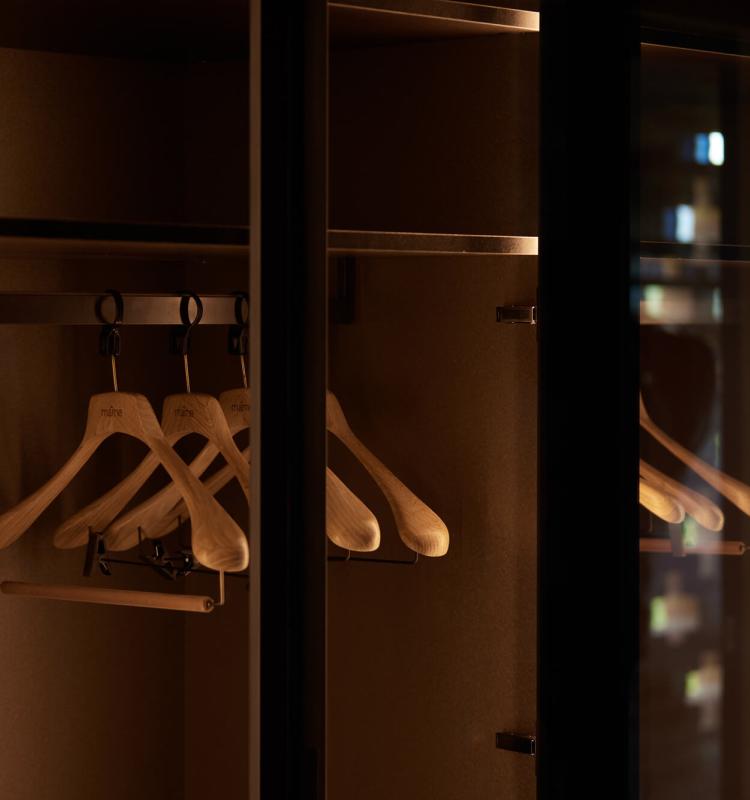 PRIVATE ACCESS
indoor swimming pool 25 m
Technogym area 140 sqm
Jacuzzi
sauna
massage room